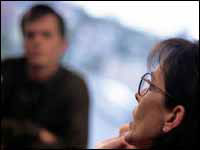 We love what we do. The passion we have for our work enables us to take ownership of our clients' projects. We constantly strive to deliver the highest-quality marketing solutions possible.
For us, there is no greater satisfaction than delivering a successful promotion that helps a client reach their goals and surpass their financial objectives. To learn more about our approach to customer service, follow the provided links for moreinformation.
Our Promise
Whether it is one piece or a million, SureWay is dedicated to helping your business boost your bottom line through improving your printed communications. We provide more ideas, more expertise, more possibilities…more than you would expect from a marketing services company. Improving your bottom line is not just our goal, it is our promise!
Our Philosophy
We believe that our services allow our clients to focus on their tasks while we provide the printing and mailing solutions that keep their business running smoothly and profitably.
Guiding Principles
We pride ourselves on being a complete source for all of your business communications needs.
We continously evolve as a diversely skilled, fast-moving team of professionals ready to meet any challenges our clients may face. We promise to stay on the leading edge of technology. We launched this Web site to make it easier for our clients to check proofs, or transfer files online. We hope you find it as helpful as we do.
SureWay Code of Ethics
We shall, in light of all circumstances and conditions of which we are aware, do the best of our ability; to treat each client, vendor and colleague just as we would want to be treated.